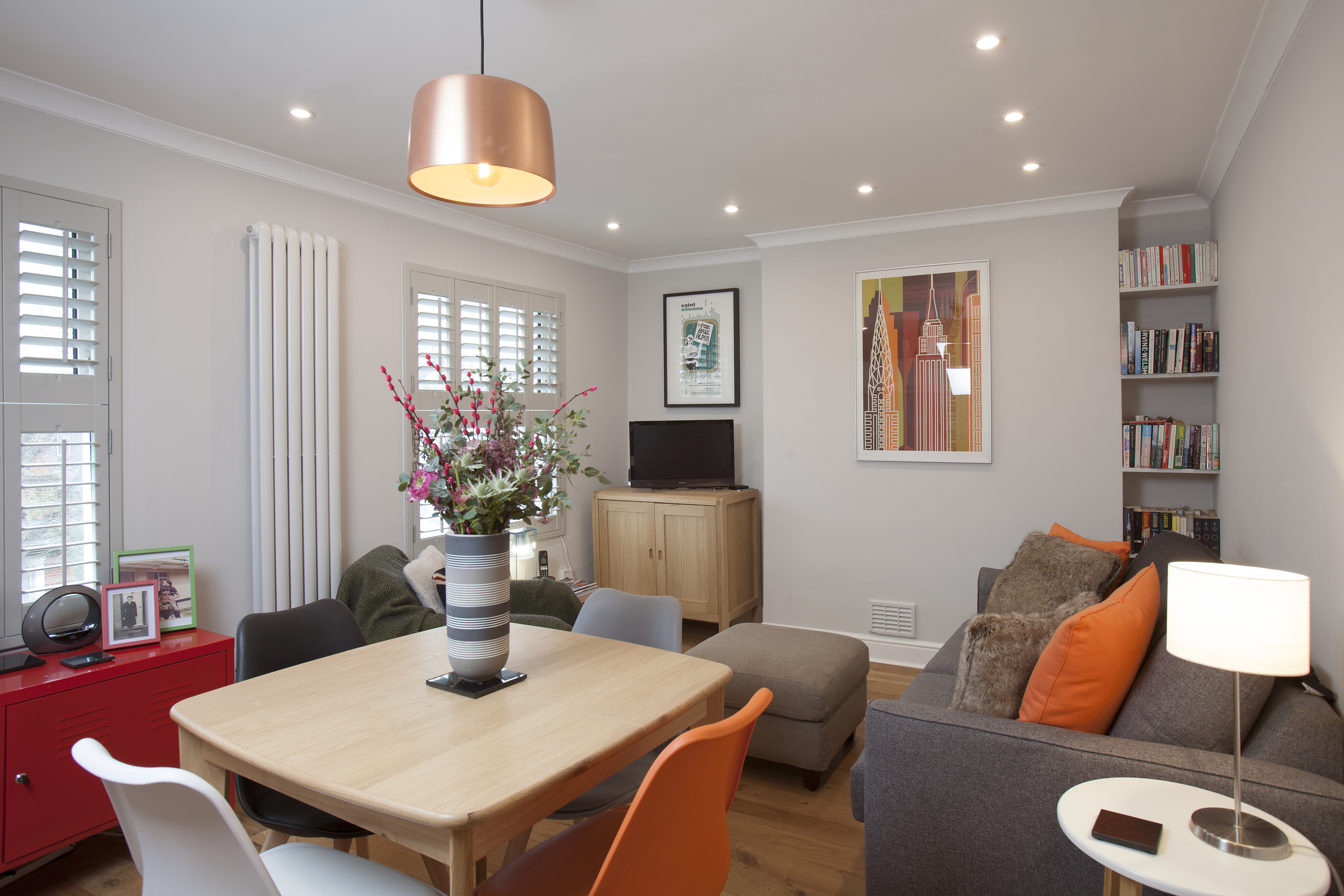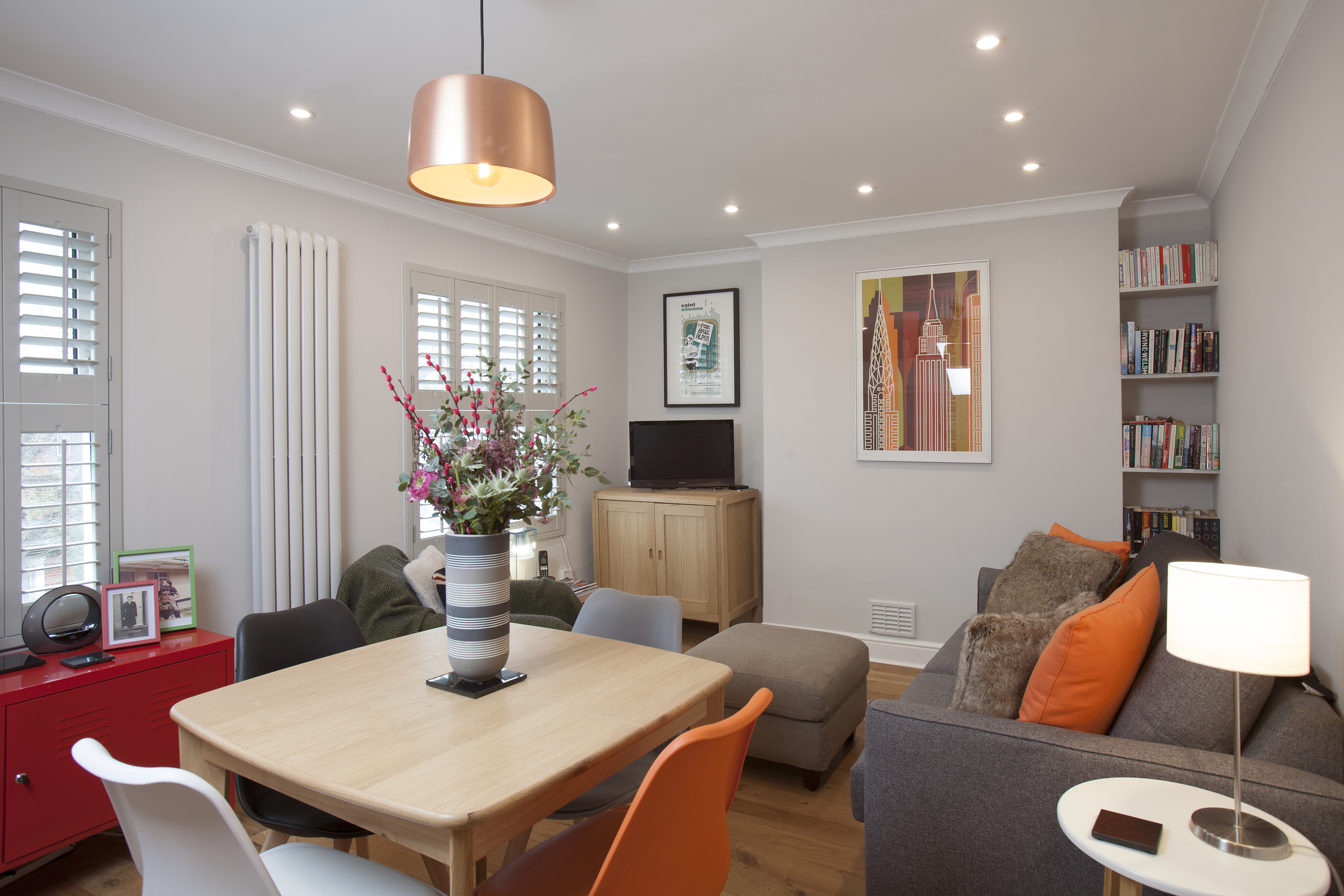 South London GREENWICH apartment refurbishment
Small but perfectly formed apartment in Greenwich is located on the last floor of a large victorian terrace. The light and views are an added bonus of this property.
The owner, a young professional, needed a funky but extensive refurbishment. His dream was to have a luxury double shower in, what was before, a cramped bathroom. Lighting was also big part of the brief.
The client decided to follow our suggestion and we removed the wall between the living room and the kitchen completely changing the way the flat is lived in. Since, the flat has become not only a comfortable place to live, but also a perfect party venue for an occasional guest or two.